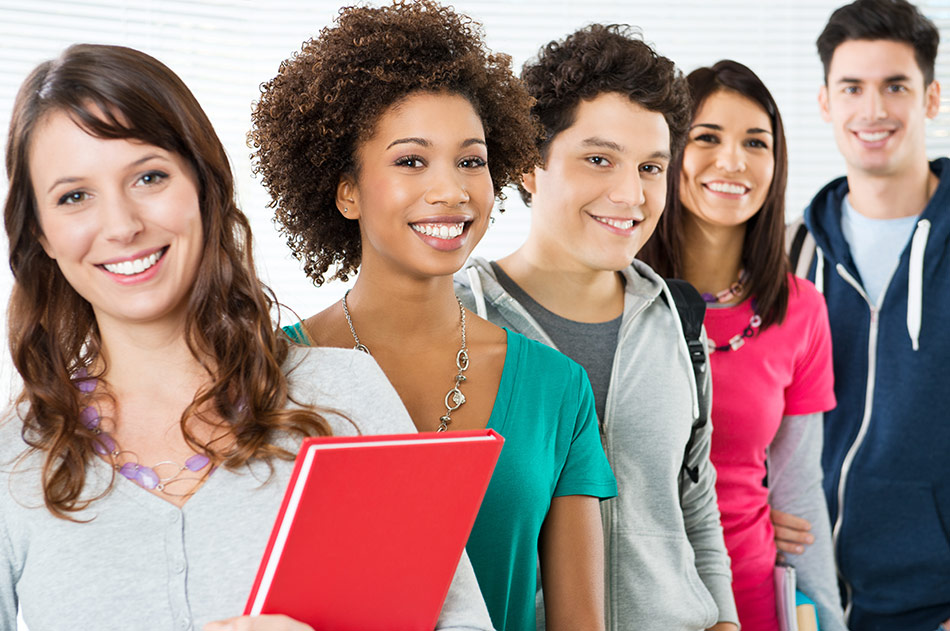 Student Activities
Our student activities coordinator designs a program of events and excursions throughout the year which provides access to a wide range of cultural and/or life experiences in and around Bankstown, Sydney and New South Wales.
Students are invited and welcome to take part in any or all of the activities- just register your names at Reception.
Symbio Wildlife Park, Helensburgh
Sydney Aquarium
Tulip Top Gardens, Canberra
Taronga Zoo
The Rocks, Circular Quay, Darling Harbour, Manly
Blue Mountains sight-seeing
Bushwalking, Canoeing
Sand Boarding
Coastal beaches – swimming, surfing, games
Local Events
Sydney is a very lively and fun city hosting many festivals, concerts, shows, carnivals, sporting events, shops and exhibitions.
Vivid Light Festival
Spectacular New Years' Eve on the Harbour
Randwick Racing Carnivals
ANZ Stadium-Sports events (including NRL Telstra Premiership)
The Easter Show
Backstage Theatre Tours
Sydney Opera House Performances, including Opera on Sydney Harbour
Theatres for shows such as Sound of Music, Kinky Boots
Art Galleries including Art after Hours, Lights on Later
Museums
Sports and Recreational Clubs
Football, Rugby, Tennis, Squash Tournaments
Indigenous Walks and Tours
Acer Arena events
Sydney Cricket Ground (including AFL, NRL and cricket competitions)
Pitt Street Mall Shopping & Entertainment
Various shopping complexes: Bondi, Bankstown, Chatswood, Parramatta
City-to-Surf Annual Charity Race
The Rocks Markets
Darling Harbour Festivals
Sydney Aquarium
Sydney National Library
Various beaches surrounding Sydney and coastal suburbs
and many, many more exciting things to do and see throughout the year – for more information visit NSW Tourism website
The Basics-A Taste of Australia
Australia is renowned for its glorious beaches and reefs, friendly cities and towns and the excitement of the outback. It is a very safe country with a high standard of living, minimal crime or disease and a stable economy. Australians are typically considered very friendly, helpful and kind people who love to kick-back and relax with a traditional Aussie Barbeque, trip to the beach or walk in the park. Also renowned for their solid work-ethic and patriotic nature, Australians are proud of their country as well as welcoming and accepting of international visitors and different cultures.
Tourist Highlights
There is so much to see and do within Australia that we strongly recommend you take time to consider tourist information sites and travel agents. Here are just some of the Australian tourist highlights to get you started.
The Great Barrier Reef (Queensland)
The Great Barrier Reef is so large it can be seen from the moon! It extends along the majority of the east coast of Queensland and provides excellent snorkeling and diving opportunities as well as glorious islands and beaches all along the coast.
Uluru (also known as Ayres Rock - Northern Territory)
In Central Northern Territory there is a famous large rock, renowned for its size and divine changing colours as the day passes, which can be climbed or walked around.
The climb is not prohibited but you are asked to respect the local law and culture by not climbing Uluru. The climb can be dangerous. Too many people have died while attempting to climb Uluru.
The Great Ocean Road (Victoria)
A picturesque coastline is enhanced by a lush green landscape that encapsulates the Victorian coastline. Tours are available from Melbourne as well as Adelaide. With the Twelve Apostles a highlight (sandstone rocks along the coastline being carved away by the ocean) you may even like to join a helicopter flight to see them from a better angle.
Ski Fields (New South Wales)
Traditionally Australia is known for its warm temperatures; however, there are also several mountains (e.g. Mt Kosciusko) which attract snow each year providing much fun for skiing, snowboarding, or just relaxing amongst the beauty of the white covered mountains. By summertime the snow has melted and the mountains are just as beautiful covered in lush green vegetation.
National Parks – throughout Australia
Every state has many national parks that can be explored. Some of the most visited parks include; Kosciusko National Park (NSW), The Grampians (VIC), The Daintree Forest (QLD), Namadgi National Park (ACT), Cradle Mountain National Park (TAS) and Kakadu National Park (NT).
Zoos (New South Wales)
There are several Zoos within Australia two of them being the Taronga Zoo; directly across from the Sydney CBD and the Western Plains Zoo in Dubbo; four hours by road from Sydney.
Bondi Beach (New South Wales)
A world-renowned beach which attracts tourists from all over the world – a fabulous place to laze away the days during our beautiful summer weekends or during your holidays.
The 'Outback'
The 'Outback' is a generic term used for the broad areas within Australia which are sparsely populated. The towns within these areas usually have a particularly relaxed and country feel to them often filled with welcoming locals typically referred to as 'true-blue Aussies.'
Country NSW
Places like Newcastle, Wollongong, Goulburn, Mudgee, Dubbo, Lithgow, Bathurst, Central Coast, South Coast are all within relatively easy travelling distance from Sydney and offer a myriad of interesting and exciting places to visit.
How to get there
Australia is a vast city and it can take many hours to travel by car or train and even plane, depending on which cities and towns you are travelling to and from. It is therefore best to plan your route before travelling and consider which mode of transport will be best.
Central Station is the main transport centre of Sydney and is only approx. 25 minutes by train from Bankstown. From Central Station you can leave by train for anywhere in Australia, including a train or shuttle to the airport for flights. There's also a national bus depot as well as numerous sightseeing tour departures.
Further information
Every capital city, as well as the majority of the smaller towns, also provides at least one tourist information centre where you can locate further information about any of the traditional Australian attractions, events and highlights as well as additional sites to see and activities to do.