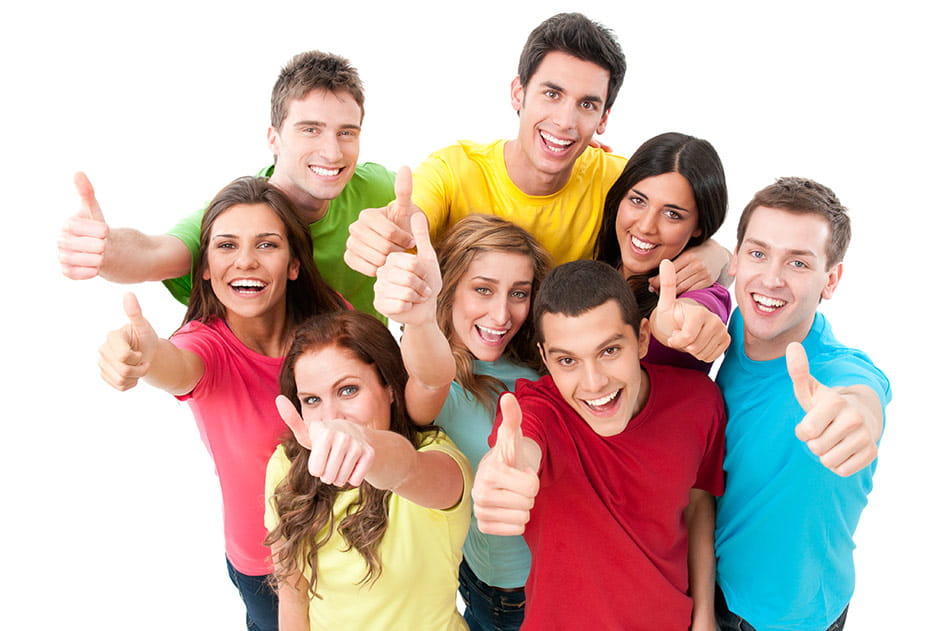 Focal Holdings Pty Ltd (trading as The Illawarra Business College, Australian College of Community Care and Australian College of Hospitality) has been approved to provide training under the NSW Government's Smart & Skilled program. There is funding available for persons wanting to upgrade their skills, youth between 17-24, refugees or asylum seekers, unemployed persons or persons at risk of losing their jobs as a result of the COVID-19 Pandemic. The Government is funding specific training as part of the Skilling for Recovery initiative, so if you think you may be eligible for *fee-free courses, please contact us to determine your eligibility.
Smart and Skilled is a reform of the NSW vocational education and training system. Under Smart and Skilled the NSW Government contributes to the cost of each course with the student paying the balance. If you are eligible, you may even qualify for a 100% fee concession or only have to pay a minimum amount towards the course of your choice!
You may be eligible for Smart and Skilled Funding if you:
live or work in New South Wales (or a defined NSW border), or
are an Aboriginal or Torres Strait Islander student who lives in specific defined interstate NSW border areas;
and are
an Australian citizen, permanent resident, humanitarian visa holder (refugee or asylum seeker), or
a New Zealand citizen
and are
aged 15 years or older, and
have left school, excluding registered home schooling students
If you are not sure of your eligibility, please contact our Smart and Skilled Manager for clarification - it's easy and could well be worth your while!
Smart and Skilled Policies and Procedures
The Policies and procedures relevant to our Smart and Skilled Program are included in the Information Kit below:

Smart and Skilled Policies and Procedures
S mart and Skilled Customer Protection Pathway
Smart and Skilled Course Fees
Enrolment Form
Smart and Skilled Enrolment Form
Smart and Skilled includes funding for qualifications ranging from Certificate II level through to Advanced Diploma.
Traineeships and apprenticeships for some qualifications are also available under the Smart & Skilled program - see Traineeship section below.
Focal Holdings Pty Ltd has places for training through Smart & Skilled throughout various regions such as Greater Sydney and Illawarra in Business, Business Administration, Leadership and Management, Hospitality, Commercial Cookery, Individual Support (Aged Care) and Disability.
Eligible Students who haven't completed a Certificate IV or higher-level qualification are entitled to enrol in a subsidised course up to Certificate III. Funding is also available for study at Certificate IV, Diploma or Advanced Diploma levels in certain qualifications.
Apprenticeship and selected new-entrant traineeship qualifications at all levels.
NSW apprentices and most new-entrant trainees may be eligible for a government subsidy for their training.
Eligible Students can enrol in subsidised training at Certificate IV, Diploma or Advanced Diploma level, depending on the availability of funding for these courses.

Pre-vocational and part qualifications, including skill sets.
More information can be found at:
Smart and Skilled Website: https://smartandskilled.nsw.gov.au/
or call the Department's Smart and Skilled Phone Number: 1300 772 104
or call The Illawarra Business College on (02) 9791 6555 to find out if you are eligible for Smart and Skilled funding.
Please note: All Smart and Skilled Program Training is subsidised by the NSW Government.
Hospitality
For more information Hospitality Smart and Skilled programs
Community Services
For more information Community Services Smart and Skilled programs
Business Services
For more information Business Services Smart and Skilled programs
School-Based Apprenticeships and Traineeships
For more information, please refer to SBAT General Information
https://www.training.nsw.gov.au/forms_documents/smartandskilled/contract//2020_21/sbats_fee_admin_policy_20_21_v2.
5.pdf (nsw.gov.au)
Traineeships
What is a Traineeship?
A traineeship is an employment-based training program which may combine college study (called off-the-job training) with employment and on-the-job training. Traineeships are designed to give the trainee entry level skills into the chosen industry.
The trainee enters into a formal training agreement with the employer, similar to apprenticeships. This training agreement sets out the conditions of employment. This agreement also sets out the rights and responsibilities of both the trainee and the employer. The trainee will earn wages while gaining invaluable work experience.
Traineeships are available across a wide range of Industries, with Government organisations and in the private sector. During the traineeship period, the trainee will accumulate a broad range of work skills to industry competency standards.
As traineeships are nationally recognised, the trainee will be able to have his/her skills recognised anywhere in Australia. At the completion of the traineeship the trainee receives a Certificate of Proficiency from the Government plus a statement of subjects completed at The Illawarra Business College.
If the trainee only finishes the on-the-job training, he/she will receive a Certificate of Completion.
There are also benefits available to the employer who employs a trainee. These benefits vary between employers, so it is best to ask for assistance and clarification of these benefits if you are an employer looking to employ a trainee.
Traineeship Pathways
Traineeships have been designed to provide flexible employment-based training programs to develop the skills of employees in their field of employment.
The Illawarra Business College offers you a choice of Traineeship Pathways to enable you to choose the appropriate training program to suit your business.
Our commitment to flexible, industry-relevant training offers you three distinct pathways, or you may like to combine various strands.
Off-the-job (Institution based)
Off-the-job (Distance education)
On-the-job (Flexible workbased)
Contact The Illawarra Business College to arrange for a work site visit by one of our qualified assessors and CHOOSE your traineeship.
Students or customers wishing to find out more information about the Smart and Skilled Program should contact: Manager - Smart and Skilled Programs on 02-9791-6555.
CONCERNS ???
If you have any concerns or need clarification, further information is available at:
1. Smart and Skilled Customer Protection Policy:
https://www.training.nsw.gov.au/forms_documents/smartandskilled/contract/ consumer_protection_strategy.pdf

2. Department Support Centre:

https://smartandskilled.nsw.gov.au/for-students/consumer-protection-for-students

3. Smart and Skilled Fee Administration Policy:

https://www.training.nsw.gov.au/forms_documents/smartandskilled/contract/2020_21/fee_administration_policy_20_21_v
2.5.pdf (nsw.gov.au)