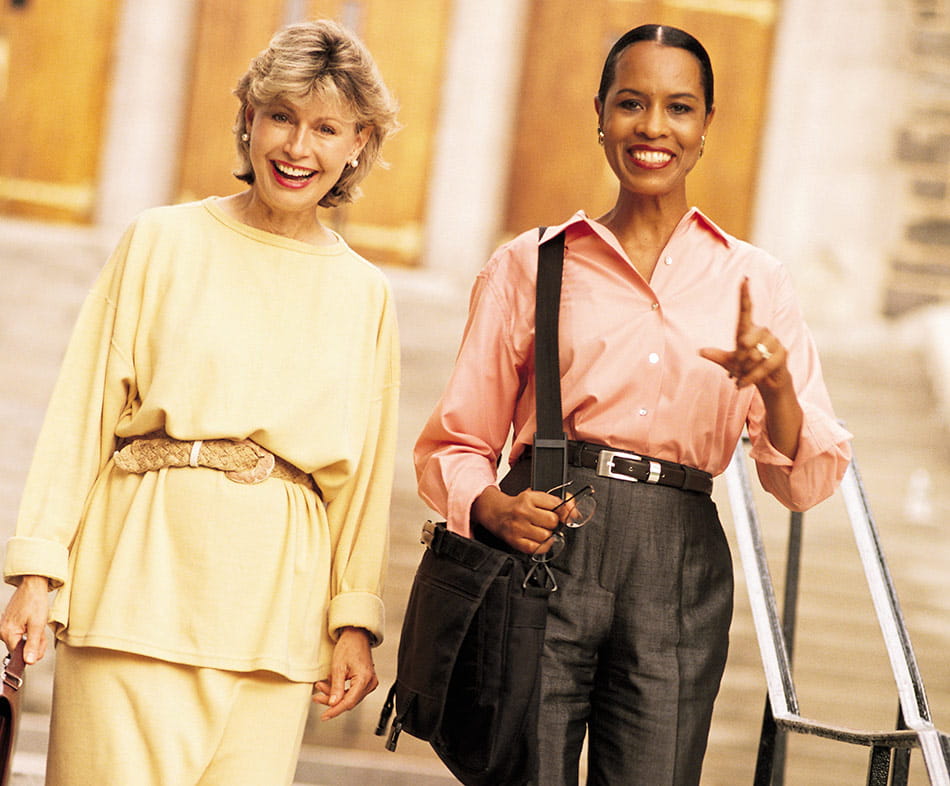 The following forms and policies may be of interest to all current and intending students of the Illawarra Business College. All forms are in PDF format.
College Policies
Enrolment Forms
General Information For International Students
YOUR USI
Unique Student Identifier or USI. What is it, and why do you need it?
Not sure what a USI is? Watch this brief video for more information.
A Unique Student Identifier (USI) is a reference number made up of numbers and letters that gives students access to their USI account. A USI will allow an individual's USI account to be linked to the National Vocational Education and Training (VET) Data Collection allowing an individual to see all of their training results from all providers including all completed training units and qualifications.
The USI will make it easier for students to find and collate their VET achievements into a single authenticated transcript. It will also ensure that students' VET records are not lost.
The USI is available online and at no cost to the student. This USI will stay with the student for life and be recorded with any nationally recognised VET course that is completed from when the USI comes into effect on 1 January 2015.
A student needs a USI when enrolling or re-enrolling in nationally recognised training after 1 January 2015. This includes if the student is enrolling for the first time, if they are studying with a private training organisation, completing an apprenticeship or skill set, certificate or diploma course. It also applies to students continuing or completing (re-enrolling) training, including nationally recognised training undertaken in secondary school.
The USI initiative will:
Seamlessly link information about a student's VET achievements, regardless of where they studied
Enable students to easily access secure digital transcripts of their achievements
Give students access to, and more control over, their educational information
Benefits of the USI initiative
Currently, it is not possible for students to obtain a complete record of their VET enrolments and achievements from a single online source.
This is inconvenient not only for students and employers, but can also make it more difficult for training organisations to assess pre-requisites, credit transfer and Recognition of Prior Learning (RPL). Incomplete data about access to and use of the VET sector also inhibits the development of evidence-based VET programs.
There will be significant benefits for training organisations resulting from the introduction of the USI. For example, the USI initiative will enable students to provide training providers with access to an online authenticated record of student attainment. This will assist with the recording of enrolment details and will help to streamline the assessment of course prerequisites, credit transfer and the assessment of eligibility for funding assistance.
In the longer term, training organisations will benefit from longitudinal data on course completions which will inform the development of future VET sector policy initiatives.
The USI initiative will serve as a building block for a range of VET reforms by providing accurate and comprehensive information about students' training achievements and movements within the VET system. Students, training organisations, employers, and governments will all benefit from the USI in some way.
Applying for a USI
The USI scheme is free. The USI Office does not charge a fee for individuals creating their USI and maintaining their USI account, which will bring together their records of nationally recognised training completed after 1 January 2015.
Individuals can create their USI for free by themselves. It is a quick and easy process and will only take a few minutes of your time. Or if you like you can learn more about the steps to create a USI below.
Step 1 Get at least one form of ID from the list below ready:
IMPORTANT: The details you enter when you create your USI must match exactly with those shown on the form of ID used.
If you have no form of ID from the list above, please contact your training organisation or the training organisation you intend to study with.
More information on proof of ID and different types.
Step 2 Click on 'Create your USI'.
Step 3 Agree to the terms and conditions.
Step 4 Fill in your personal and contact details.
Step 5 Enter the requested details as shown on your form of ID (see list above).
Step 6 Set your USI account password and questions for security.
Step 7 Your USI will now be displayed on the screen.
Step 8 You should write down your USI somewhere safe or enter it into your phone for safe keeping.
Step 9 Your USI will also be sent to you by either your email, phone or by mailing address (which ever you choose as your preferred contact method when creating your USI).
Step 10 Be sure to bring your USI with you each time you enrol in VET.
And remember creating your USI is free!
Duplicate USI
When you create your USI the system will check existing accounts and advise if there is a USI account already established. If you or your training organisation become aware of the possibility of you having two USIs, either party should report the issue to the USI Office. The USI Office will work with the relevant parties to resolve the issue and advise you of the outcome.
Forgotten USI
If you forget or lose your USI you can retrieve it online. You will need to enter a few details to verify who you are to display your USI. The details must be the same as those you entered when you applied for a USI or, if you did so, when you last updated your USI account.
Help
Visit the USI help centre for further help.
If you wish The Illawarra Business College to create your USI for you. You will need to request and give permission for the college to do this. Please follow the following links in order to download the appropriate request/permission form as well as the Privacy Notice for this process.
VOCATIONAL EDUCATION AND TRAINING
Information about the Australian Qualifications
Key Points:
Qualifications studied under the Australian Vocational Education and Training system are nationally-accredited qualifications, providing a certificate or diploma which is recognised anywhere throughout Australia and, these days, in many parts of the world.
The Australian Qualifications Framework provides:
Qualifications which are consistent Australia-wide
Courses are accredited as:

Certificate I
Certificate II
Certificate III
Certificate IV
Certificate V (also known as Diploma)
Certificate VI (also known as Advanced Diploma) – highest level

Statements of Attainment: Students who do not complete a full qualification may be issued with a 'Statement of Attainment' which recognises the number of modules of study completed.
Workplace Awards are tied to these levels of training.
A person employed in a very 'Junior' position would be expected to have training at minimum of Certificate I level
Generally, a person with a qualification at Diploma or Advanced Diploma level can articulate directly into an Australian university with a number of credit points. Each case will be considered individually by the relevant university.
Recognition of Prior Learning
What is Recognition of Prior Learning?
Participants undertaking certain Illawarra Business College courses are able to apply for recognition of prior learning (RPL). RPL takes into account a participant's skills and experiences, no matter where these were gained, to obtain credit in a course of study. Each course module has a set of learning outcomes (and associated assessment criteria) that must be achieved before a participant can be deemed to be competent in that module.
The process of RPL involves matching the participants' knowledge and skills with the learning outcomes of the course. If a participant can show that the learning outcomes have already been attained for one or more modules, then the participant can be given credit and will be exempt from undertaking these modules. In this way, RPL enables participants to focus on developing skills and knowledge in new areas, rather than re-learning skills and knowledge already gained. If a participant an show that all of the learning outcomes for a module have already been attained, then credit can be granted for that module. Even if an application for RPL is not successful, the process of RPL can still help to clarify skills held and not held, so that the learning program can be tailored accordingly.
Experience Gained
As a participant works through the RPL process, the following questions are addressed:
What experience has been gained that has developed the knowledge and skills of the participant?
Which aspects of that experience are relevant to the assessment criteria of the course?
How can the participant prove that the assessment criteria can be met?
What evidence can be presented?
Evidence
Any evidence that can be provided as proof should be submitted as part of the RPL application. It can include:
examples of one-to-one training in the workplace
written feedback from clients or employees

written reports on workplace assessment

brief details of projects worked on in relation to training

examples of promotion of training

written evidence of ongoing work

performance appraisal reports that relate to training or assessment

performance awards

courses or training programs relevant to the competencies completed successfully

work reports

testimonials

documentation relating to courses attended
Participants should consider the experience gained in each of the three categories listed below:
Work experience including paid and unpaid, full-time and part-time

Education and Training including accredited and informal, training gained through work

Life Experience including leisure, recreation and hobbies
All information should be documented and participants should be able to verify that any documents submitted are their own. This may require supporting documentation from another person.
Any experience that has enabled the participant to develop knowledge and skills which relate to the assessment criteria should be considered, as it could be relevant to the application.
What matters is whether the knowledge and skills gained help meet the assessment criteria, not where or how they were gained.
Competency Based Training
What is Competency?
Being competent is having the knowledge, skills and attributes to be able to do something.
Workplace Competency
Focuses on what is expected of an employee in the workplace rather than on the learning process

Embodies the ability to transfer and apply skills and knowledge to new situations and environments
Competency is a broad concept that includes all aspects of work performance.